Categories:
27-04-2009-->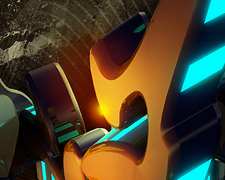 The Featured Wallpaper of the Week is a weekly feature of great wallpapers done by awesome designers.
In this week, we will feature "HyperGraf" by James Knowles and Alastair. Get to know the concept about the wallpaper and some information about the designers.
It's time change your wallpaper now!
HyperGraf WP Pack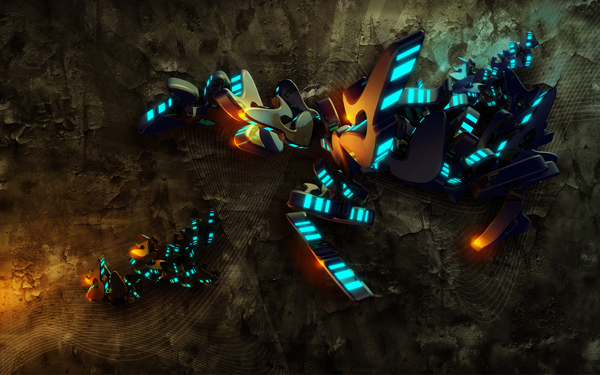 About the Wallpaper:
This is a collaborative effort with one of my friends, Alastair Temple. The keyword was 'Illuminate', and the image was created for an artpack of the same name hosted by the artgroup 'TheLuminarium' of which we are both members. I created the main render in Cinema 4D, then Alastair utilized various textures to great effect. We then both added light effects until we where both happy with the final result.
Sizes are:
800×600 | 1280×800 | 1024×768 | 1440×900 | 1280×1024 | 1680×1050 | 1600×1200 | 1920×1200
The Designers:
Name: James Knowles
Website: www.grungetv.deviantart.com
Short bio Graduate of Illustration. Worked for many years in broadcast media in London. Recently relocated to Stratford-upon-Avon where I'm currently employed as Retail Advisor. Art is my main passion, and in my spare time I create artwork/designs for pleasure but not yet for a living. Working on it though!
Name: Alastair Temple
Website: http://alastairtemple.co.uk/
Short bio Alastair is currently studying Engineering at Edinburgh Univeristy, in his spare time he likes nothing more than to create art whether it be with his Canon 400D or on the computer with Cinema 4D and Photoshop.
Your Turn
Did this Wallpaper Pack rocked your desktop? Show some appreciation!
Be Featured!
Want your wallpaper featured? Let us know and contact us!