Categories:
09-05-2009-->
The Featured Website Design of the Week is a weekly feature of great Websites with great design done by awesome designers.
In this week, we will feature the websites, Fearless Flyer, Christine Galvin Design, Razorbraille and Danny Diablo. Get to know about the website and some information about the designers.
Razorbraille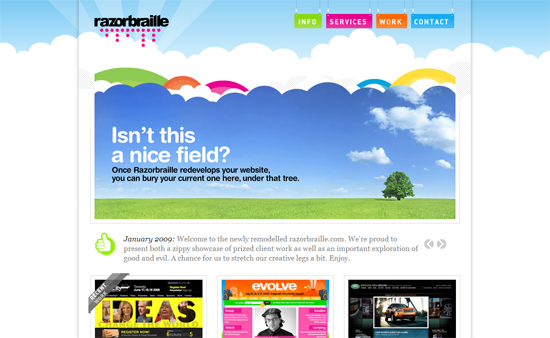 Razorbraille is a very good digital design and interactive production studio based in Toronto, Canada. We mostly design, build, and manage extraordinary and award-winning websites for some very important clients, but we also design top-shelf logos and corporate identities, signage, books, posters, and merchandise–that sort of thing. You should call us right now.
Designer: Site concept and design by Razorbraille.
URL: http://razorbraille.com/
Christine Galvin Design, Inc.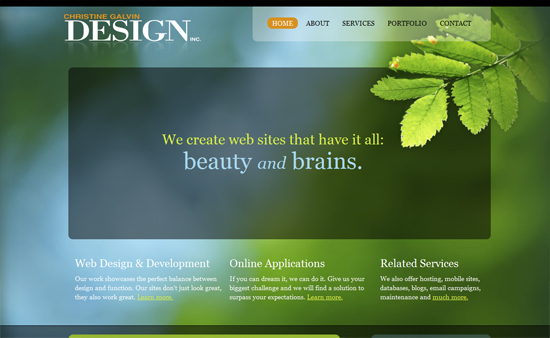 Christine Galvin Design, Inc. is a custom web design and application development company.
Designer: Christine Galvin
Bio: Christine has a degree in Graphic Design as well as over 10 years designing and developing web site for corporate clients. Her passion is creating user experiences that are gorgeous as well as highly intuitive. She's currently integrating this philosophy into custom web applications.
URL: http://cgalvin.com
Fearless Flyer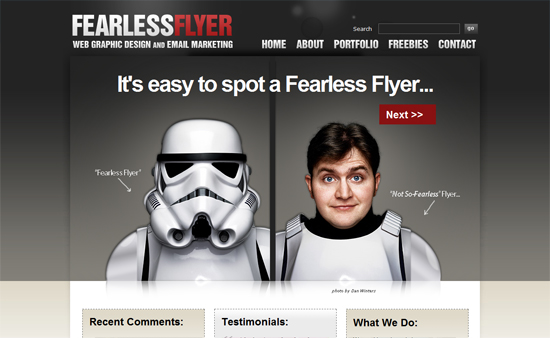 Fearless Flyer is a web design firm specializing in Wordpress blogs. Our services include entire theme design life cylce - from photoshop mockups to XHTML and CSS coding. We develop the latest styles and trends in web design including portfolios, magazine style and custom layouts.
Designer: Michael Soriano
URL: http://fearlessflyer.com/
Danny Diablo - Portfolio of Daniel Knaack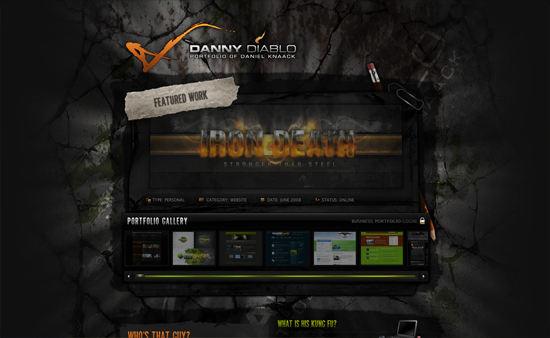 DannyDiablo is a personal portfolio of Daniel Knaack, graphic and web designer from hamburg, germany.
Designer: Daniel Knaack
Bio: I am the designer and I am working as media designer.
URL: http://dannydiablo.de
Your Turn
What do you think of this websites? Which one's your favorite?